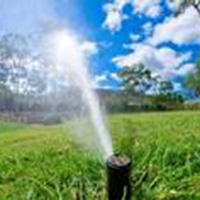 Rotors
Hunter made its reputation on the quality, reliability and innovative features found in its rotary sprinkler line and continues to set the benchmark by which other manufacturer's rotors are judged. For spacings from 15 feet to 160 feet, you'll find a Hunter irrigation sprinkler that meets your needs.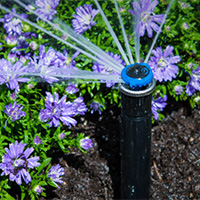 Nozzles
Sprinkler nozzles, also referred to as spray nozzles, are an important, but often overlooked component of well-designed irrigation systems. The proper nozzle ensures accurate, even delivery of water in the pattern you need. Hunter offers an assortment of nozzle options for any lawn sprinkler system — adjustable, fixed, specialty nozzles, and revolutionary MP Rotator nozzles.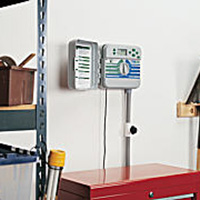 Controllers
Irrigation controllers are sometimes called irrigation timers. Hunter's lineup offers an array of user-friendly features and smart controller water-saving options built to fit any landscape irrigation system. The modular design of the Pro-C, I-Core, and ACC controllers sets yet another industry standard for easy-to-use automatic irrigation controllers.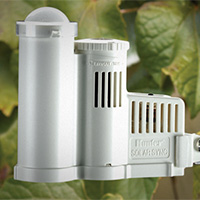 Sensors
Weather sensors are a necessity on any well-designed irrigation system to prevent watering during wind, rain, and freezing weather. Hunter also offers a soil moisture sensor to stop irrigation when soil moisture levels have been reached and Solar Sync®, offering smart control using ET adjustments to eliminate wasteful watering.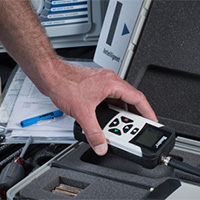 Remotes
Hunter irrigation remotes eliminate the need to go back and forth to the sprinkler controller to stop and start an irrigation cycle during maintenance. Use remotes to make your job easier and more profitable when working on large lawn irrigation systems, municipal systems and other large sites.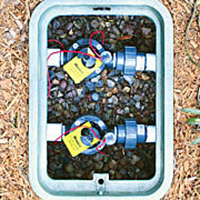 Valves
Irrigation valves are the heart of your irrigation system and Hunter has assembled one of the broadest line-ups of sprinkler control valves in the industry. Low flow to high flow, clean water to dirty water, low pressure to high pressure, Hunter offers an irrigation valve that can take it and work reliably for years to come.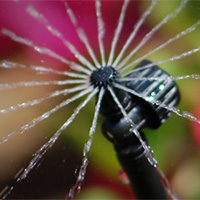 Micro Irrigation
Hunter provides multiple options for micro irrigation including micro sprays, drip zone control kits, root zone watering systems, and point source drip emitters.